OurServices
Execution Consulting Limited is a Strategic and Management consulting firm which focusses on developing the missing link between Strategy and Results. Focusing on the West African markets, we leverage our deep knowledge and understanding of markets dynamics to develop unique and innovative solutions covering telecoms, FMCG and Media space.
Our services range from Telecoms Solutions ( Revenue Management, Market Sizing, Pricing and Marketing Mix Analytics, Geomarketing and S&D Analytics, Customer Analytics: CVM and CLM), Market research (Brand health Check,Market Research, Sector Analysis, Business Plan, Publications), Business Monitoring (Economic Pulse, Consumer Profile Database, Pricing Tracker), Distribution Re-Enginering( Retail Audit, Territory Management, Distribution Structure Dimensioning, Direct vs. Indirect Balancing, Commission Structure).
We are committed to deliver superior quality to our customers by leveraging existing African expertise. We will engage the communities we operate in through partnerships with leading educational institutions promoting excellence.
Spécialisations
Telecoms Solutions, Business Analytics, Distribution Re-Engineering, Business Turn around / Right Sizing, Customer Relation Management, Telecoms Revenues Management, Business Performance Audit, Training, Strategic Business Planning
our key services & skills
Telecoms Solutions
Go To Market
Research
Training
Process Desks
Strategy Session
our expert Team
An alumni of the London Business School where he attended the advanced Management Program, Michel graduated with honors
in international business and marketing from the leeds Beckett University and has had over 20 years of the extensive at home and abroad experience in the corporate management retail and sales industries.Throughout his career, he has held vital decision making positions in companies like Dhabi Group(CEO), MTN(Sales Director), Roamware (Regional Manager), Celtel/Airtel RDC, Congo Brazzaville(Managing Director); just to name a few.
In order to pursue his works and vision in the development of operational management strategies, he has attended paramount seminars such as the Harvard Business School Private seminars on « Leadership as a force for change, what really works »(Dec 2006) and Building Word Class Companies in emerging markets »(April 2007)
He stands by the motto « Only Execution Matters – Battles are won on the field-Toza Na Terrain ».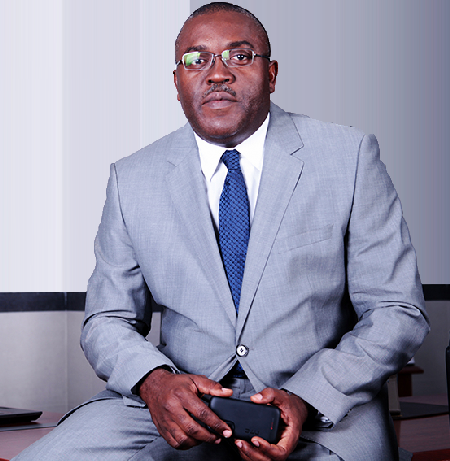 ELAME Michel
NGANN Jean. Simon.
He has an endowed academic background from prestigious institutions like the INSEAD and university of california at Berkeley. He also has a robust career background with many years (20 years) of
expérience at home and abroad in the marketing, sales and distribution sectors.
Mr Ngann has held senior positions like, but not limited to, COO-AIRTEL, CMO-MTN, Marketing and Sales Supervisor-Texaco, Audit consultant-Ernst & Young.
He stands by the motto, « it is all about Customers insights- Customer Value Management is the Key ».
Telecom Solutions
Public/Private shared digital infrastructure Management (Fiber Optic Backbone, Shared Data Center infrastructure, Open access networks.Telecommunications Operations ...
Strategy Session
It is very important to ensure that the entire business is inline, planning the future strategy of the business.They facilitate strategic conversations ...
Go To Market
Our G-T-M services help companies with the marketing and sales wind power to launch new products or services and expand their business to new markets and ...
Research
Research-Market research - All types of market research in any sector - Focus groups, surveys, etc - General consumer survey, brand research, Campaign evaluation, etc
Process Desks
Our process desks come with a deep understanding of your business and marketing needs and are designed to provide strong operations support...
Training
Marketing management and planning - Salesforce management - Distribution Channels Management - Business planning
let's work together on your new project